Merck Animal Health Supports Tomorrow's Poultry Leaders with New Poultry Science Award
Call for Submissions Announced; Applications Due by March 20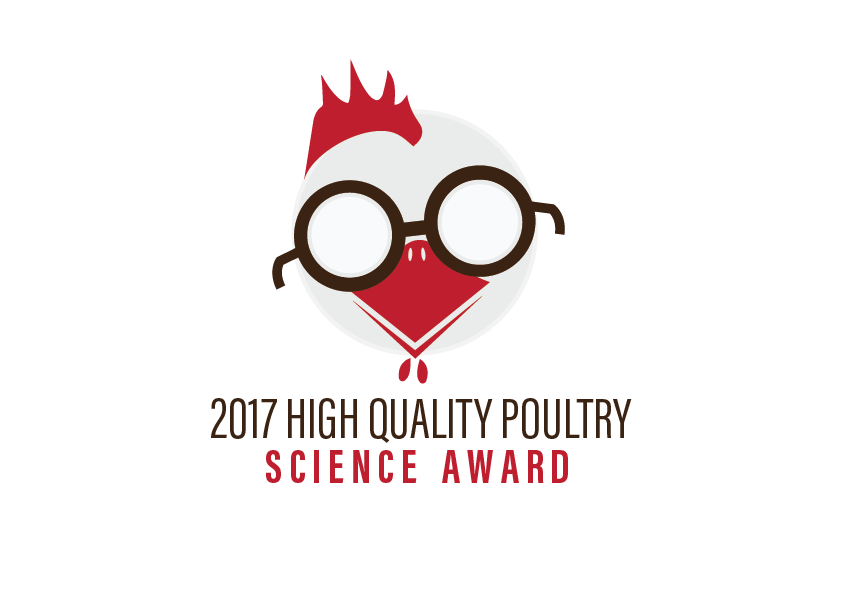 MADISON, NJ, March 2, 2017 – Merck Animal Health (known as MSD Animal Health outside the US and Canada) is proud to announce the introduction of the High Quality Poultry Science Award supporting research in poultry health, production and welfare by tomorrow's industry leaders. Starting this year, Merck Animal Health will award three masters or doctoral students who recently received degrees in veterinary or animal science with an emphasis on poultry, the unique opportunity to present their research to industry specialists. Winners will travel to Merck Animal Health High Quality Poultry meetings in Europe, the Americas and Asia, to review their research and network with some of the most renowned experts in the field.

"At Merck Animal Health, we are proud to invest in the future of the poultry industry by supporting these young veterinary scientists with this new award program," said Delair Bolis, executive director, Global Poultry, Merck Animal Health. "Our High Quality Congresses provide a forum for leading experts from across the industry to further foster innovation that will benefit poultry health, production and welfare."

Eligible graduates must have completed master or doctoral (PhD) research for an applied project in either veterinary or animal science, with an emphasis on poultry, and defended their degree in the past 12 months. Topics of interest include infectious diseases such as infectious bronchitis (IB), Newcastle disease (ND), infectious bursal disease (IBD), infectious laryngotracheitis (ILT), reovirus (REO), Salmonella or Campylobacter, as well as red mite control, general welfare, hatchery health, antibiotic reduction, and environmental impact.

To apply, eligible graduates must submit a 300-word summary of their research project and a brief letter describing why they deserve the award, including how their work can contribute to the improvement of the poultry industry, to HQPoultryScienceAward@merck.com. Applications must be submitted by March 20, 2017.

Winners will be notified in mid-April. One student per region will present their research at the 2017 High Quality Poultry congress in Europe (Prague), in May; the Americas (Brazil), in June; and Asia (location yet to be determined), in October. For additional details, please visit:
http://www.highqualitycongress.com/hqpoultryphdaward.aspx.


About Merck Animal Health
For over a century, Merck has been a global health care leader working to help the world be well. Merck Animal Health, known as MSD Animal Health outside the United States and Canada, is the global animal health business unit of Merck. Through its commitment to the Science of Healthier Animals™, Merck Animal Health offers veterinarians, farmers, pet owners and governments one of the widest range of veterinary pharmaceuticals, vaccines and health management solutions and services. Merck Animal Health is dedicated to preserving and improving the health, well-being and performance of animals. It invests extensively in dynamic and comprehensive R&D resources and a modern, global supply chain. Merck Animal Health is present in more than 50 countries, while its products are available in some 150 markets. For more information, visit www.merck-animal-health.com or connect with us on LinkedIn, Facebook and Twitter at @MerckAH.


Forward-Looking Statement of Merck & Co., Inc., Kenilworth, N.J., USA
This news release of Merck & Co., Inc., Kenilworth, N.J., USA (the "company") includes "forward-looking statements" within the meaning of the safe harbor provisions of the U.S. Private Securities Litigation Reform Act of 1995. These statements are based upon the current beliefs and expectations of the company's management and are subject to significant risks and uncertainties. If underlying assumptions prove inaccurate or risks or uncertainties materialize, actual results may differ materially from those set forth in the forward-looking statements.

Risks and uncertainties include but are not limited to, general industry conditions and competition; general economic factors, including interest rate and currency exchange rate fluctuations; the impact of pharmaceutical industry regulation and health care legislation in the United States and internationally; global trends toward health care cost containment; technological advances, new products and patents attained by competitors; challenges inherent in new product development, including obtaining regulatory approval; the company's ability to accurately predict future market conditions; manufacturing difficulties or delays; financial instability of international economies and sovereign risk; dependence on the effectiveness of the company's patents and other protections for innovative products; and the exposure to litigation, including patent litigation, and/or regulatory actions.

The company undertakes no obligation to publicly update any forward-looking statement, whether as a result of new information, future events or otherwise. Additional factors that could cause results to differ materially from those described in the forward-looking statements can be found in the company's 2015 Annual Report on Form 10-K and the company's other filings with the Securities and Exchange Commission (SEC) available at the SEC's Internet site (www.sec.gov).