About Us
Our customers have always known that they can depend on Merck Animal Health for more than just medicines. They count on Merck Animal Health for information, technologies and veterinary services that truly advance animal healthcare. It is our heritage and our mission.

THE SCIENCE OF HEALTHIER ANIMALS
Today, our science supports the precious bond between people and their pets. It also helps protect international public health, ensure food safety and increase protein supplies.
Our core values
Our core values are driven by a desire to be visionary in our thinking, and ever ready to respond to our dynamic industry.
By collaborating closely with each other and our customers, we build strong partnerships in an effort to improve the health of animals around the world. We approach our work every day with a deep sense of responsibility – to our customers, consumers, animals, society and the planet.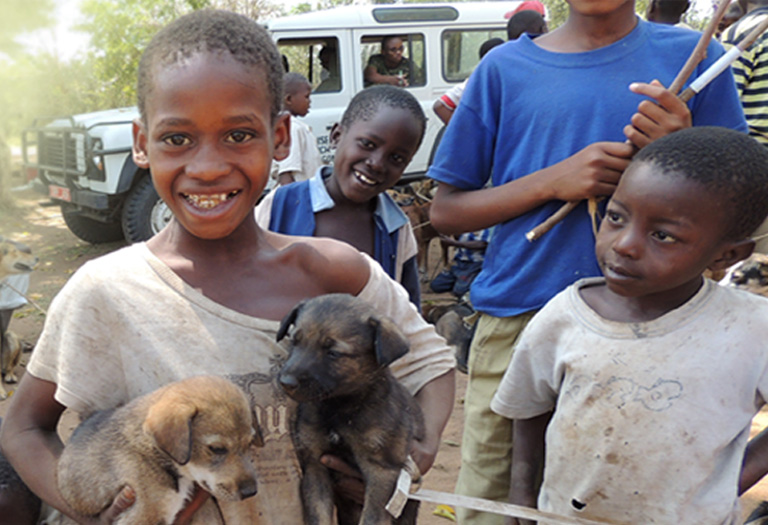 RESPONSIBLE
Appreciating the fundamental role of progressive science in animal health, understanding the deep responsibility Merck Animal Health has to our customers, consumers, animals, society and the planet.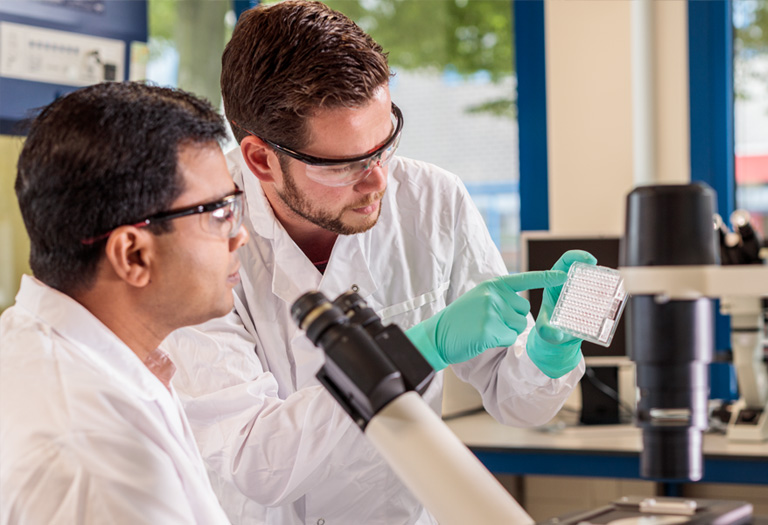 VISIONARY
Being original in thought and approach, having the confidence and determination to come up and work with new insights, greater understanding and fresh knowledge.
COLLABORATIVE
Working closely, sharing understanding and inspiring one another and customers, allowing science and thinking to flourish, enabling the right balance of cost against human capability.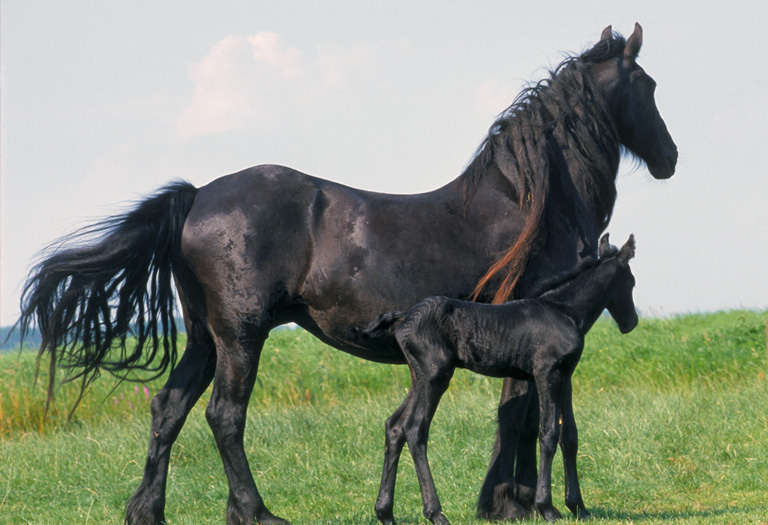 DYNAMIC
Aiming at being efficient, fast and flexible in all operations, responding rapidly to new opportunities and demands, an outward orientated performance culture that values talent and action.
OUR PEOPLE
Bringing our purpose to life.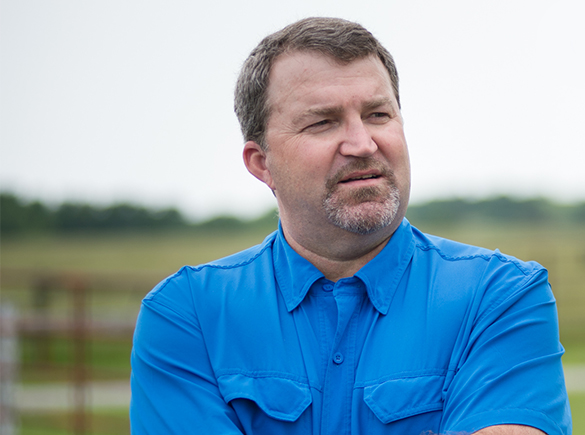 "I remind my team often that we are here for the animals, and to uphold our mission of The Science of Healthier Animals." 

—  Dr. Justin Welsh, Executive Director of U.S. Livestock Technical Services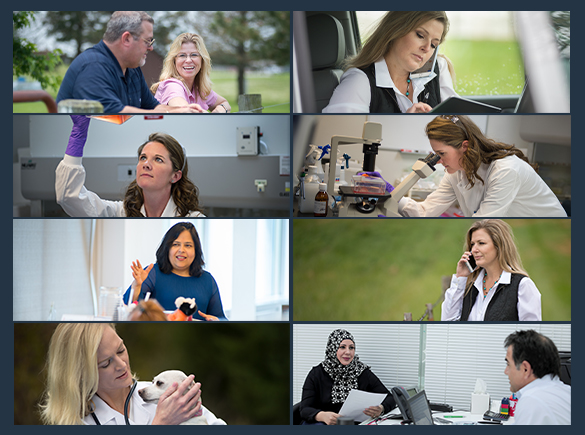 "I have a job that's challenging but also rewarding because I know I am making a difference in the world."


— Jen Sturtz Goldstein, Executive Director of Global Market Intelligence and Business Strategy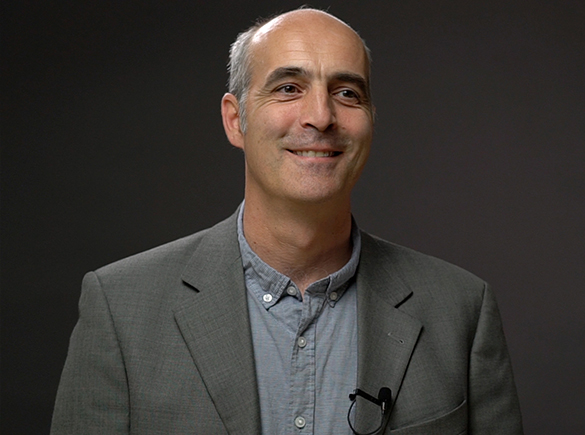 "When customers are happy with what we deliver, they trust us as partners."

— Balazs Szemere, D.V.M., Key Account Manager, Ruminants Team – Central
I am animal health is a series of stories about our people.
A Legacy of Innovation
Merck Animal Health has a rich heritage of scientific excellence and innovation. It is the foundation of our future and the inspiration for our daily work.
1940s
Merck establishes an animal health division and discovers sulfaquinoxaline, the first poultry coccidiostat.
1949
Feed manufacturer Wim Hendrix lays the foundation for Intervet in Boxmeer (The Netherlands), where the Animal health headquarters of todays' company remained until 2012.
1950s
Schering-Plough Animal Health is established and comes to market with prednisone to treat ketosis in dairy cattle.
Intervet develops first fowl pox vaccine for poultry
1955
Publication of first edition of The Merck Veterinary Manual.
1961
Netherlands based "Koninklijke Zwanenburg Organon" (which later became AKZO NOBEL) acquires Intervet..
1970s
Introduction of anti-inflammatory drug for horses (Schering-Plough Animal Health).
Launch of products for reproduction management in farm animals (Intervet). Development of anthelmintic fenbendazole (Intervet).
1980s
Development of first recombinant DNA vaccine (PORCILIS® Porcoli against diarrhea in piglets) by Intervet.
1990s
Development of florfenicol, a novel phenicol antibiotics exclusive to animal health (Schering-Plough Animal Health).
Introduction of antiparasitic SCALIBOR® a dog collar to prevent Leishmaniasis from sand fly bites (Intervet)
1997
Merck and French pharmaceutical company Rhone-Merieux (later Sanofi) combine their animal health divisions in an equally-owned joint venture named Merial.
2000s
Launch of SLICE® fish antiparasitic for the treatment of seas lice in salmon (Schering-Plough Animal Health).
Licensure of the first live bacterial recombinant vaccine against strangles in horses in the EU (Intervet).
Introduction of PORCILIS® Pesti, the first marker vaccine for classical swine fever (Intervet)
2005
Harrisvaccines was founded in Iowa
2007
Schering-Plough acquires Organon Biosciences (Intervet and Organon) from AKZO NOBEL. The animal health division operates as Intervet/Schering-Plough Animal Health.
2009
Development of Sphereon, freeze-drying technology for vaccines (Intervet/Schering-Plough Animal Health).
Merck & Co acquires Schering-Plough. Intervet/Schering-Plough Animal Health becomes the animal health division of Merck.
2011
The operating name of Merck's animal health unit changes to Merck Animal Health (MSD Animal Health outside the USA and Canada)
2014
Merck Animal Health receives FDA approval of BRAVECTO™, the first chewable tablet for dogs for up to 12 weeks of treatment and prevention of fleas and ticks.
Merck Animal Health receives approval of PORCILIS® PCV M Hyo vaccine, Europe's first single-shot vaccine to protect piglets from Porcine Circovirus Type 2 and Mycoplasma hyopneumoniae infections
2015
Merck Animal Health receives a conditional product license for the Canine Influenza Vaccine H3N2 and becomes the first company to make the vaccine available to the market.
Merck Animal Health acquires Harrisvaccines, a privately-held company that develops, manufactures and sells vaccines for food production and companion animals
2016
Merck Animal Health receives marketing approval from European Medicines Agency and U.S. Food and Drug Administration's approval of BRAVECTO® for both cats and dogs, up to 12 weeks of treatment and prevention of fleas and ticks.
Merck Animal Health receives approval for conditional product license for CIV H3N2 vaccine to protect dogs against the newly identified strain of CIV
Our Operations
We operate in more than 150 countries.
We've achieved our reach through an absolute commitment to regional understanding. It helps us react quickly to changing disease landscapes around the world. We help protect public health and effectively address local concerns.
Germany
Manufacturing
Burgwedel

Cologne

Friesoythe

Munich
United Kingdom
Manufacturing
Harefield

Newbury

Milton Keynes
United States
Manufacturing
Baton Rouge, LA

Worthington

Millsboro, DE

DeSoto, KS

Elkhorn, NE

Ames, IA
Research
Millsboro, DE

DeSoto, KS

Elkhorn, NE

Ames, IA

Madison & Rahway, NJ
Biologicals
Pharmaceuticals
Featured Stories
Explore our archive of featured stories and learn more about how Merck Animal Health protects the health of animals.