Keeping your pets active and healthy during the COVID-19 outbreak
Around the world, pets curl up under desks, on laps and in windows, watching quietly as their humans work and study at home – all the while trusting us to take good care of them.
Our pets are family. How can we keep them safe and healthy during the COVID-19 outbreak? Below are some frequently asked questions and answers that can help support harmony and health while you shelter together at home.
How can I keep my pets mentally and physically healthy while staying at home?
Like people, pets can experience mental and physical stress during tough times. Exercise for your pet's mind and body can help.
If you have a dog, throw a ball in the yard or take a walk outside, all while maintaining appropriate distance from other people and pets. The American Kennel Club recommends washing your hands before and after a walk, wiping down your dog's paws when you come back inside and avoiding dog parks, if possible.
Inside the house, you can play hide-and-seek with your dog or set up an obstacle course, if your pet is physically able to take part in these activities. To give your dog a brain workout, teach new or reinforce old tricks and behaviors, such as the Big 6.
Cats need exercise too. Place a cat toy or ping pong ball in a large cardboard box, and let your cat chase and bat it around inside. Tuck treats into cat towers to encourage climbing and playing. Wiggle a toy wand with a feather on the end for a great kitty workout, or create an agility course with tunnels to crawl through and items to jump over.
You may also want to help your pet overcome phobias and get more comfortable with activities they may find overwhelming, such as brushing their teeth, clipping nails and cleaning ears.
One of the best things we can do for our pets is to take care of our own mental and physical health while we shelter at home. According to the University of California, Davis, School of Veterinary Medicine, "pets respond best to calm, patient, and confident attitudes in their human companions."
I'm working at home, and my pet keeps interrupting me. What should I do?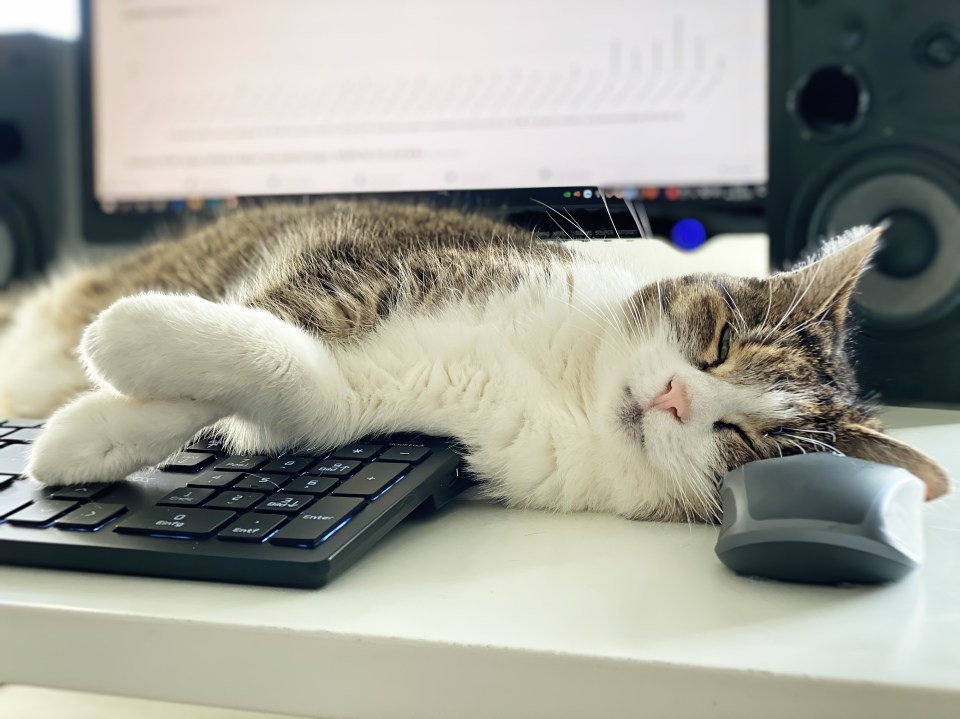 Pets love having their humans working from home, but problems can arise. The cat may walk across the keyboard, the dog may bark during conference calls, and both may get bored and tug at your arm for attention.
To prevent disruptions, give your pet exercise, food and water before you start your work. Create a cozy space for your pet while you work, preferably in a space where the pet can't interfere in your online meeting.
To keep your pet safe throughout the day, remove items that could hurt your pet, such as electrical wires, stacks of heavy folders or objects on the window sill. Identify and eliminate sounds from your technology that may trigger stress for your pet, such as the ping of an incoming email or the noise from your printer.
Studies show that having a pet has many health benefits[i], such as lowering blood pressure and cholesterol. With a few simple adjustments, you can focus on work with your pet nearby.
What can we do to keep our kids and pets safe?
This is an ideal time to teach children boundaries when playing with dogs and cats, such as how to pet and talk to them. Children also enjoy helping take care of pets, from stuffing toys with treats to refreshing the water bowl. The American Kennel Club offers great advice for keeping kids and pets safe and healthy here.
What if my pet gets sick or injured and needs to see a veterinarian?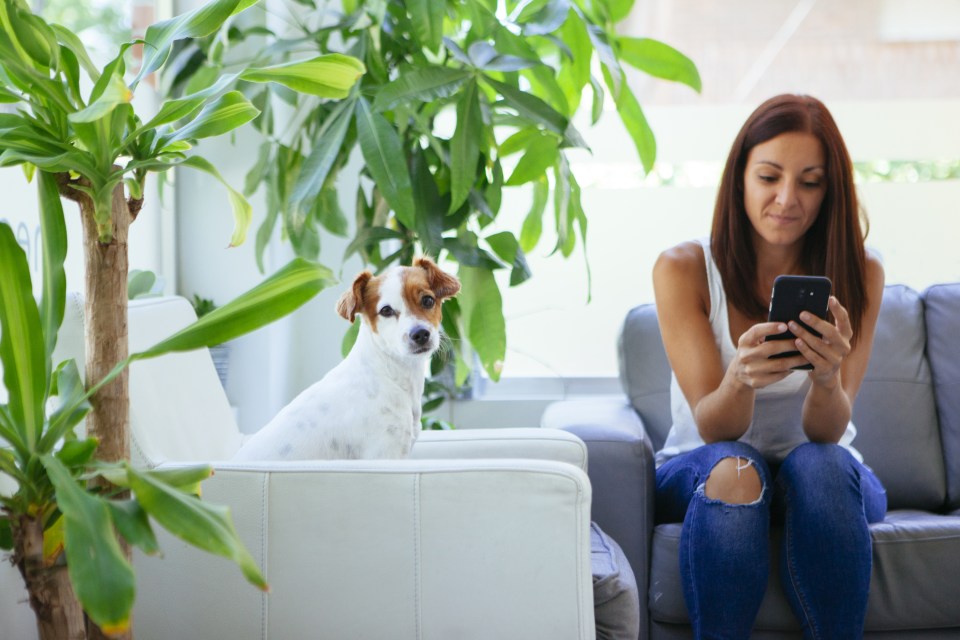 The first step is to call your veterinarian and explain the situation. Depending on where you live, your veterinarian may have a specific procedure in place to help you get the care you need for your pet. The World Small Animal Veterinary Association (WSAVA) provides an example of the process many veterinarians are using here.
And some veterinarian practices are doing telemedicine for example in the US and France.
Can my pet get COVID-19?
A few dogs and cats have tested positive for COVID-19 after having close contact with humans infected with the virus. According to the Amercian Veterinary Medicine Assocation, there is currently no evidence that companion animals can spread the disease.
Until we know more about the virus in animals, it is best to limit contact with your pets if you are sick. Always follow basic hygiene rules when handling and caring for your pets, whether you are sick or healthy. This includes washing your hands before and after you handle their food, supplies and toys.
As much as we all love to give and receive affection from our pets, don't kiss them or let them kiss or lick you in the face—and keep them from doing that to other pets as well. Feed your pets separately, rather than allowing them to share food.
The Amercian Veterinary Medicine Assocation (AVMA) provides lots of good information about COVID-19 and pets here.
Should I be concerned about fleas and ticks?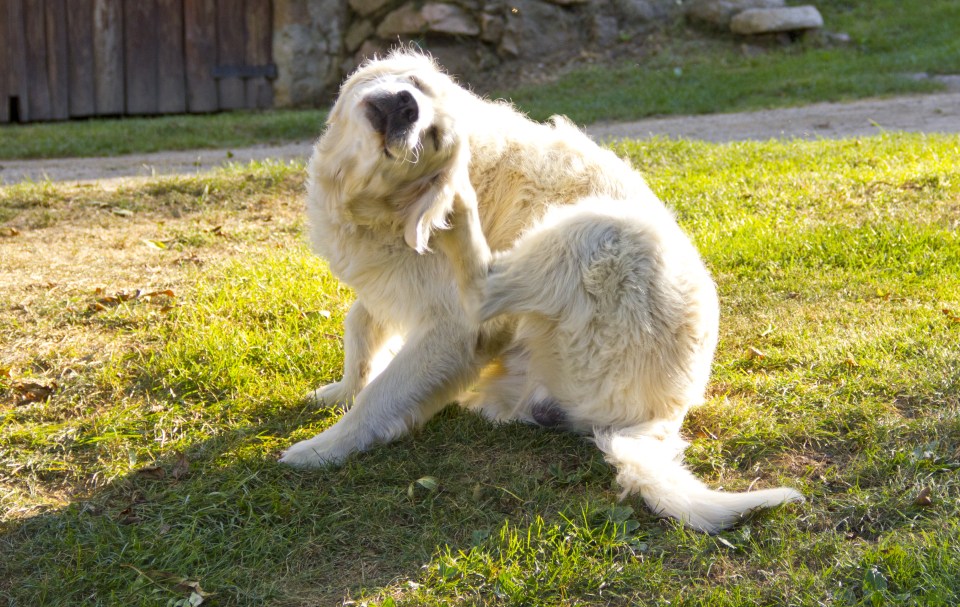 Pets still go outside, and even pets that stay inside can get fleas. Now is a great time to call your veterinarian to see what options are available for flea and tick treatments. Many veterinarians are offering curbside pickup for flea and tick medicine to limit personal contact.
Learn more about how to protect your dogs and cats from fleas and ticks.
What about vaccinations?
Vaccinations can prevent your pet from becoming infected with dangerous diseases, such as rabies, leptospirosis, lyme disease, and respiratory illnesses. During the COVID-19 outbreak, your best course of action is to call your veterinarian and ask questions. You can also check out their website as many animal hospitals are posting regular updates.
---
[i] https://www.cdc.gov/healthypets/health-benefits/index.html